Beko WTL74051W 7KG Washing Machine
Beko 7 KG freestanding washing machine with 1400 RPM.
This washing machine features a full load - 28 minute quick wash, saving you time and money, whilst the 14 minute wash is ideal for those on the go, this function is for smaller loads of 2KG.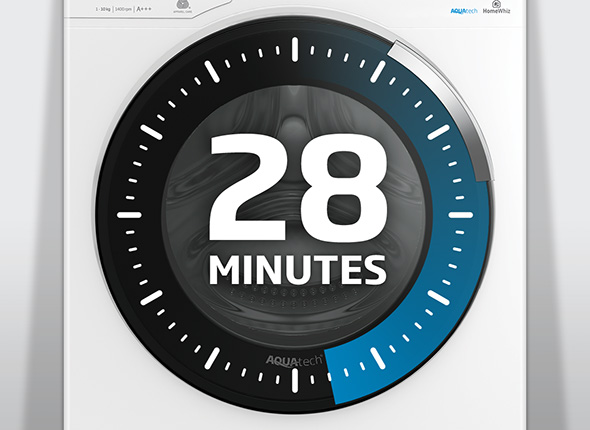 Remove bacteria from the drum at the touch of a button with the DrumClean programme.
The slim depth of this washing machine makes it easy to install into tight places.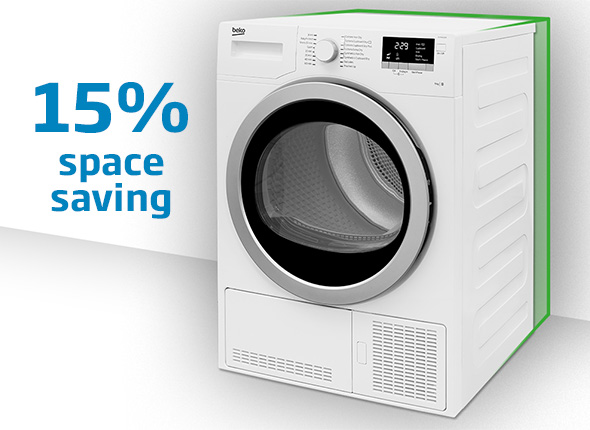 You can stop curious little fingers from meddling with your washing cycle thanks to our child safety lock.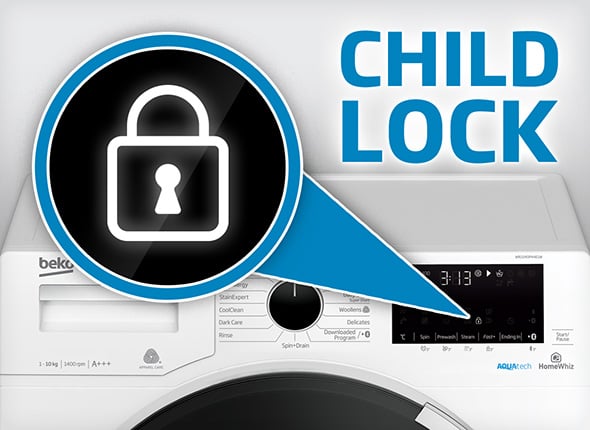 Delivery Time: 3-5 Working Days
Bosch WAN28281GB 8KG Freestanding Washing Machine
EcoSilence Drive™: extremely energy-efficient and quiet in operation with a 10-year warranty.
AllergyPlus: specially developed for the needs of allergy sufferers and sensitive skin.
SpeedPerfect: perfectly clean in up to 65% less time.
ActiveWater Plus: For highly efficient use of water even with small loads thanks to automatic load detection.
Easy-to-use LED display with touch control and many additional functions like start delay and remaining time
C Energy - new 2021 reform energy label
Quick wash 15/30 for smaller loads

Tough on germs, gentle on sensitive skin
Clothes that are not washed properly often carry allergy particles that can cause skin irritations. That's why we developed AllergyPlus. When selected, a higher washing temperature is maintained for longer as well as an additional rinse, to effectively reduce as much allergen residue as possible. That means fewer pollen particles, animal hairs, and dust mites in your clothes. This program is ideal for allergy sufferers and sensitive skin.

Never miss an item again. Reload by Bosch.
A missed sock or towel? Nevermind. When was the last time, you loaded the washing machine, started the wash cycle and then realised that something important had been missed out? The Reload function lets you simply add missed items or remove clothes during a wash cycle*. Just pause the running cycle and open the door, to simply reload the missed items into the drum and continue the wash. (*For safety, reloading is only possible when the water temperature is no higher than 50°C or when the water level is not too high. BOSCH
Delivery Time: 3-5 Working Days
Price Match Guaranteed
Click and Collect
Montpellier MW8145W Freestanding Washing Machine
The MW8145W is an 8kg washing machine with a contemporary aesthetic and easy to use features.
At Montpellier we know how important it is to be able to wash many types of clothes, that's why the MW8145W offers a range of comprehensive programmes which deliver excellent cleaning performance. With a 1400rpm spin speed, it's ideal for those larger loads.
Forgotten something? No problem! Our Stop Add Go technology means that you can add that missed item even after the cycle has started.
The Delay Start feature means you can set your machine to start, and finish, at a time that is convenient to you. The LED display lets you know when the cycle will end and what stage it is at.
With a continued focus on energy efficiency, this model is fitted with our all new inverter motor, which makes it run quietly and live longer. Inverter motor technology uses magnetic induction, avoiding the friction generated by brushes used in standard motors. This enables the motor to run with less vibrations, noise and of course energy.
The energy rating from 1st March 2021 is B, in line with the new Energy Label Reform. (MONTPELLIER)
Delivery Time: 3-5 Working Days
Price Match Guaranteed
Click and Collect